If you're looking for lead roofing services, then you've come to the right place. Here at GR Regan Roofing Specialists, we have tremendous experience helping people install lead roofing in Sevenoaks and Kent.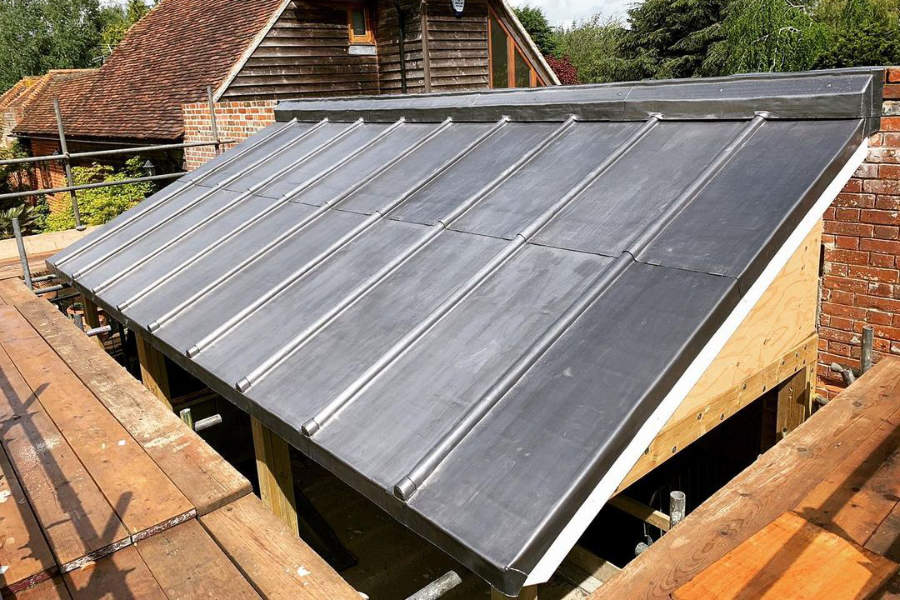 What Are The Benefits Of Lead Roofing?
People have been using lead as a roofing material for hundreds of years. Lead is a heavy metal which resists permeation by water and corrosion. Installing a lead roof helps to keep the elements out of your while giving you a roof that will stand the test of time.
The problem with many modern roofing materials is that they are not built to last. Some asphalt-based roofs will last around fifteen years or less before they need replacement. That's not long enough in our view. We install lead roofing solutions that will provide you and your property adequate roofing protection for a lifetime.
Lead Roofing: Great For The UK
There's a reason that people in the Middle Ages loved lead roofing – it protected them against the British weather. The same is true today. With our lead roofing products, you can keep out the wind, rain, UV radiation and other environmental factors which damage most standard roofs. With lead roofing in Kent from us, you can finally get a low-maintenance roofing material that will stand the test of time.
Lead Roofing Is Environmentally-Friendly
The great thing about lead roofing is that, unlike many cheap building materials, it's not a throwaway material. Lead is a valuable metal, and it can be melted down and reforged as many times as necessary. Rarely does lead find its way into landfills. Instead, developers and construction companies reuse the material – often to make new roofs! Lead, therefore, is sustainable.
Choose G R Regan Roofing For Lead Roofing Today
Do you need lead roofing? If so, get in touch with us today to find out more about our incredible roofing services. Here are some of the reasons to choose us.
More than three decades of experience. When you want lead roofing services, you need experienced artisans that you can trust. At G R Regan Roofing, we have more than thirty years of experience working on roofs of all types. We've provided a high-quality service to thousands of people in the local area.
Fully insured. Installing a lead roof is expensive. We're fully insured, covering you against any damage or loss incurred during the installation.
Affordable prices. Lead roofing in Sevenoaks doesn't have to break the bank. With us, you can get affordable lead roofing services and install your new lead roof for much less than you might think. Get in touch with us today to find out more.
Family business. We're not some big supplier that puts customers on a conveyor belt. We're a family business and treat you as an individual, providing lead roofing services that meet your specific needs.
Want to find out more about our lead roofing services? Get in touch with us today and speak with one of our friendly professionals. We'd love to chat.